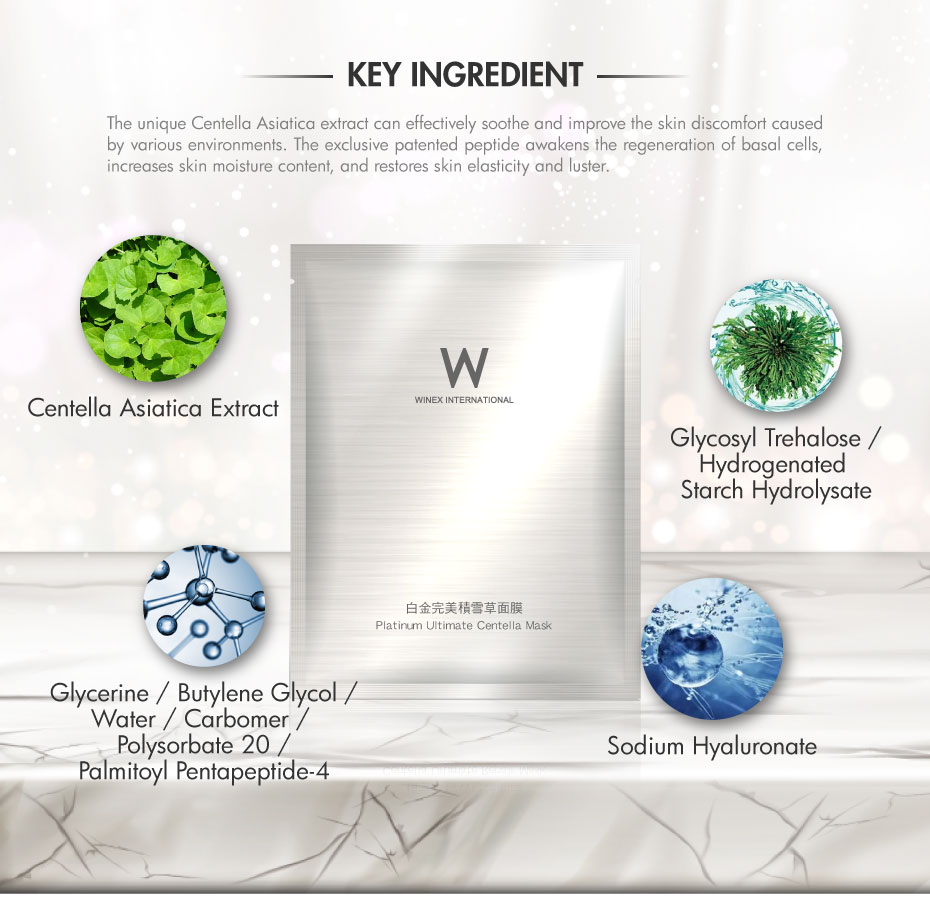 Product Name
Platinum Ultimate Centella Mask
Key Ingredient
Centella Asiatica Extract, Palmitoyl Pentapeptide-4, Glycosyl Trehalose / Hydrogenated Starch Hydrolysate, Sodium Hyaluronate, γ-PGA Sodium Polyglutamate
Product Features
The unique Centella Asiatica extract can effectively soothe and improve the skin discomfort caused by various environments. The exclusive patented peptide awakens the regeneration of basal cells, increases skin moisture content, and restores skin elasticity and luster.
How to Use

1. Remove sheet mask from package and place it carefully over your face.
2. Smoothing to fit the curves of the face, and adjusting around eyes, nose, and mouth.
3. Leave on and relax for 15-20 minutes and then remove mask and enjoy your new glow. Pat skin to promote absorption of the remaining essence.